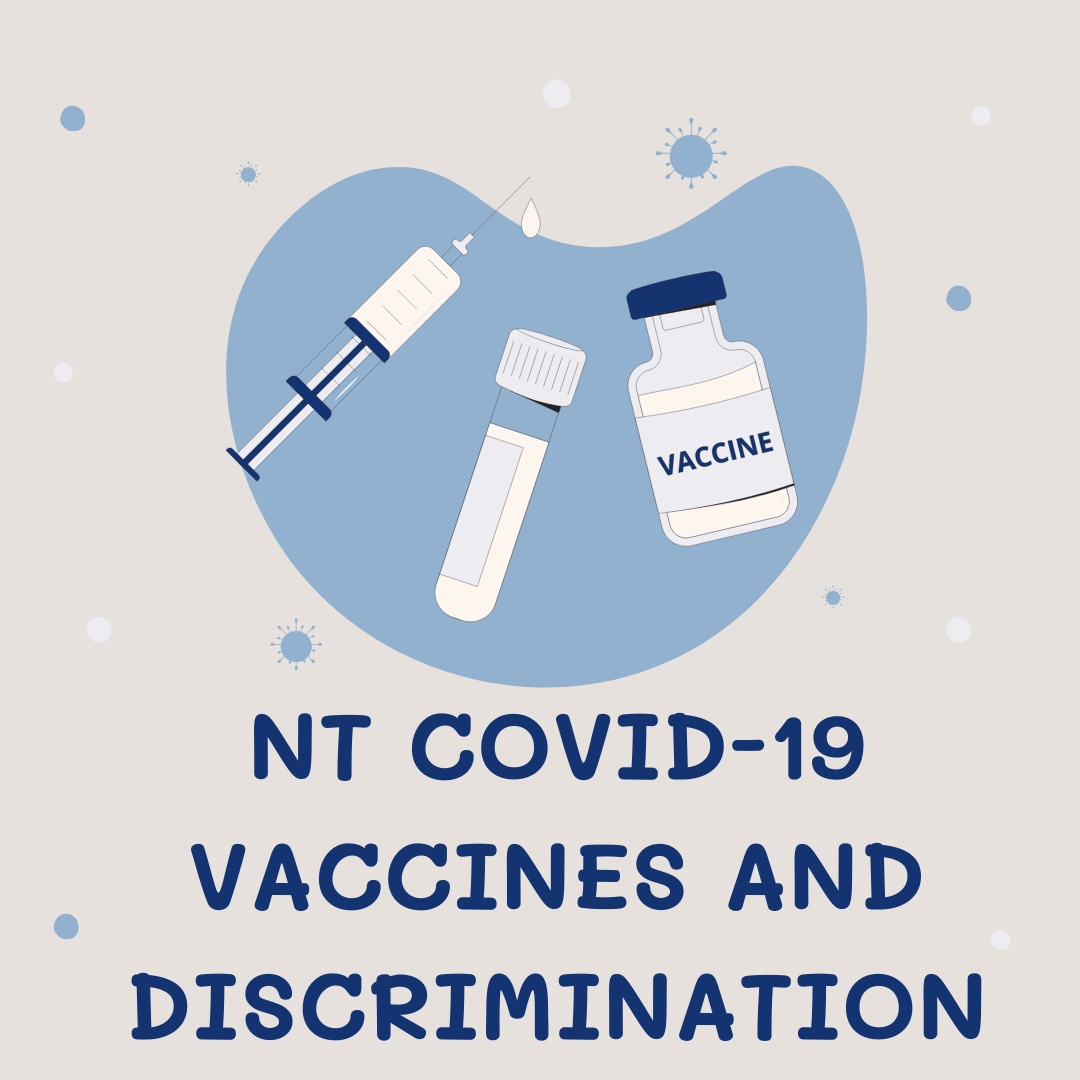 What's happening? – 04 November 2021
NT COVID-19 Vaccines and Discrimination
COVID-19 VACCINES IN THE NORTHERN TERRITORY AND DISCRIMINATION
What we cannot assist with:
People who decide not to be vaccinated as a matter of personal choice are not covered by Anti-Discrimination Act 1992.
Workers covered by the Chief Health Officer Direction 55 mandating vaccination for certain workers.
Workers dismissed due to inability to comply with above direction. You should seek legal advice or contact the Fair Work Commission.
What we can assist with:
If you are not any of the above, you have an attribute under the Anti-Discrimination Act 1992 and are experiencing discrimination relating to the vaccine because of your attribute at work, education, accommodation or while receiving a service.
If you fall into this category, the needs you have based on your attribute will need to be balanced with needs relating to community safety, such as safe workplaces. Contact us to find out more in regard to your particular matter.