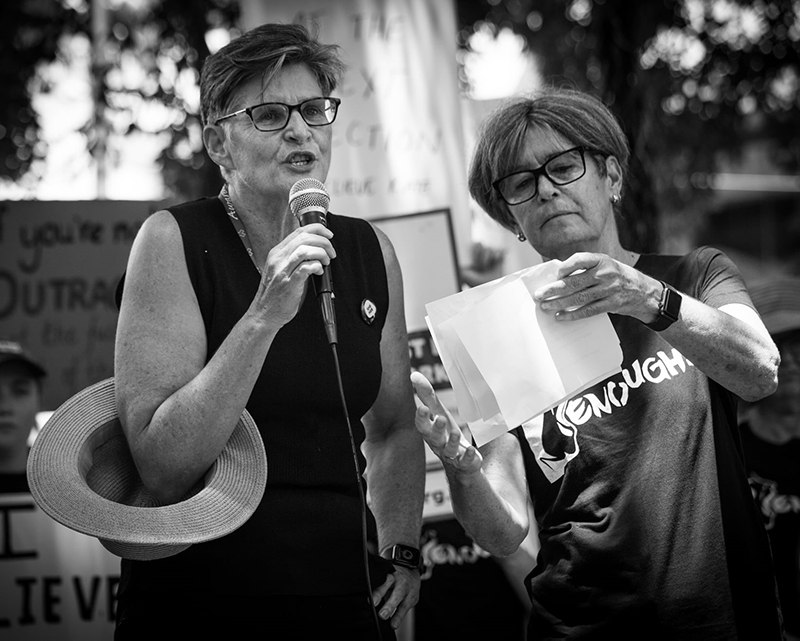 Community engagement – 22 March 2021%
Darwin - March 4 Justice
On Monday 15 March 2021, Commissioner Sally Sievers spoke at the Darwin Women's March 4 Justice.
We understand it was difficult for many in the crowd to hear so set out below are the key messages she wanted people to take from her words:
COVID-19 has impacted disproportionately on Women, greater job losses, busy roles in frontline positions, caring responsibilities and increased domestic and family violence. So the recovery needs to be conducted through a gendered lens bolstering industries where women work. Also taking from the COVID-19 experience positive changes, free or affordable childcare, flexible work arrangements for all etc.
In regard to addressing ongoing violence against women including sexual harassment, there is a need to challenge gender norms, values and stereotypes, which create the enabling environment for violence to occur. This culture and these environments need to be challenged by our leaders as well as the community more generally.
Sexual Harassment in Australia is prevalent and pervasive. See the report from 2018 survey titled "Everyone's Business: 2018 Sexual Harassment Survey", and Respect@work Report with 55 recommendations which have not been implemented (links below).
The call to action is to move from raising awareness of violence against women and the drivers of the violence, to action. Action by all of the community in their spheres of influence. Check out Outwatch resources for practical examples of what you can do.
Relevant Links